A team of seasoned experts at your service
Consisting of copywriters, translators, web writers and proofreaders, all of whom have a passion for communications and marketing, the team at Les mordus de la langue offers language services in English, French, Spanish and other languages.
Websites, blog articles, newsletters, social media posts
Slogans, brand identity, ad campaigns, narrative videos
Presentations, corporate communications, case studies, press releases
Promotional copy, slogans, websites, marketing tools, ad campaigns
Corporate communications, brochures, blog articles, technical copy, press releases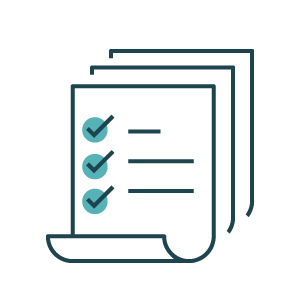 Websites, presentations, brochures, promotional copy, newsletters, blog articles
Travailler avec Les mordus de la langue est toujours un plaisir, que ce soit pour de la correction, de la traduction et même de la rédaction. Ils sont toujours rapides, sans compromettre la qualité. Je demande souvent la lune et ils me décrochent les étoiles en prime!
Véronique Blais, directrice marketing, relations publiques et image de marque, Kanuk
I have worked with Les mordus de la langue for several years now and can count on them for professional, quick and accurate work. We have many employees in French-speaking Canada and their attention to the specific dialect of the region is crucial. We also often work with last-minute turn-arounds and the team is always available to help and manage our needs. They are a delight to work with and I look forward to the years ahead.
Kristin Rust, VP Communications, Alterra Mountain Company
Savoir que l'on peut toujours compter sur l'équipe de rédacteurs et de traducteurs des Mordus de la langue, c'est se sentir bien accompagné et conseillé, et surtout, c'est s'assurer une grande paix d'esprit. Des textes justes et de qualité pour nos présentations, toujours adaptés aux divers moyens de communication et aux clientèles cibles, c'est à tout coup ce que j'obtiens en retenant les services de cette équipe hautement professionnelle et dévouée!
Nathalie Tremblay, gestionnaire marketing, MK Illumination
Les mordus de la langue is a trusted partner that we rely on for French translation, content adaptation, and ensuring our communications resonate well within the Quebec market. They are an incredibly responsive, accurate and dependable team of language experts whom we love working with!
Mark Delost, Account director, Conversion Digital
Nous travaillons avec l'équipe des Mordus de la langue depuis un bon moment déjà, et sur plusieurs projets en même temps. Chaque fois, l'équipe est très réactive et s'assure que les livrables sont impeccables. Leur rigueur, leur flexibilité et leur professionnalisme nous ont été fort utiles à maintes reprises.
L'équipe de Niché
Looking for the right words to give your ideas value and impact?